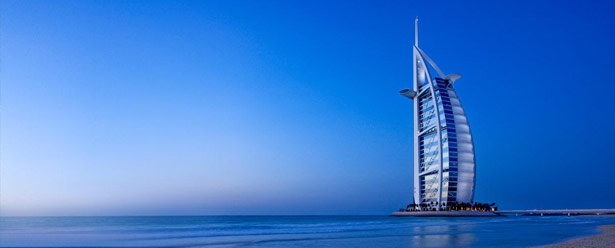 The idea of 7 Star Service came to me on a long, long flight home from Dubai, United Arab Emirates. I had spent more than 2 weeks with the Jumeirah Group at the property's they manage, including the Burj Al Arab, a hotel like none other in the world. You might recognize it. It was designed in the shape of a sail and was built on an island in the Persian Gulf. Nearby is Wild Wadi Water Park and Jumeirah Beach. The height of luxury, it is frequently referred to as a 7 star hotel.
I gained a new perspective on what it meant to be customer focused during that trip. They do an incredible job of anticipating guests' needs and giving them a reason to come back. It began when I was greeted at the airport with a bouquet of orchids and was escorted to a Rolls Royce for a ride to the hotel. It was 112 degrees Fahrenheit that day, and inside the car was a bottle of cold water and a cool, damp cloth. They also offered me a selection of primarily American music from which to choose for the drive.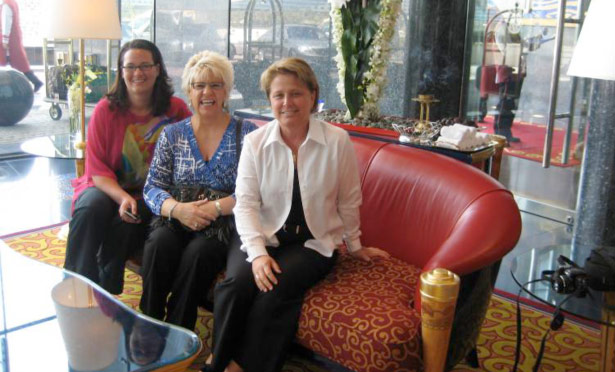 When we arrived at the hotel, I was escorted to a beautiful sitting area in the lobby and offered dates and a washcloth for my hands. An associate came to me to tell me about my room and then were escorted upstairs. In our room, which was absolutely beautiful, we were served an exquisite high tea by our very own butler!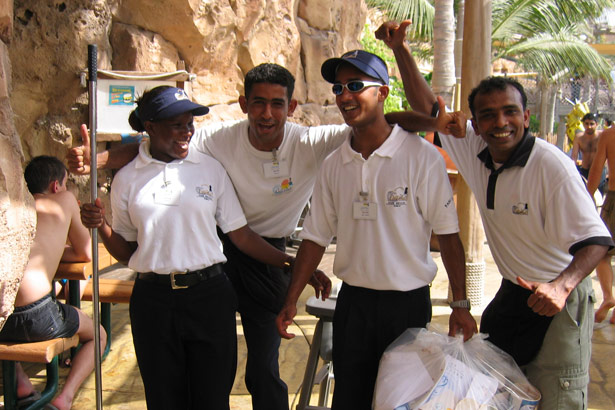 I went to the Wild Wadi Water Park next to meet the staff. Everyone had a smile and a friendly demeanor. They were having fun—even the staff responsible for picking up the trash. Each person I interacted with had no problem answering my questions knowledgeably or helping me get where I needed to go.
These were just my experiences in the first few hours with them. The same level of guest service continued throughout my stay. I had so many wonderful experiences while there, I wanted to capture all of the things they did right. So I began to make a list. As I worked on the list and refined it, I pulled in lessons from all of the other clients I had worked with over the years. Thus was born the 7 Star Service model.
To learn more about it, please visit the Services page.