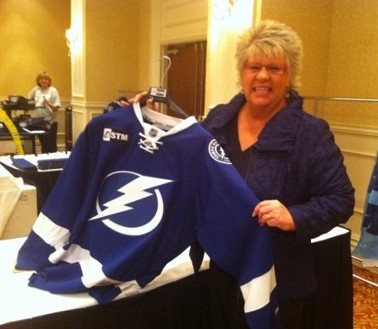 As a Fan Experience Expert specializing in the sports and entertainment industry, I know a tremendous fan-centric tool when I see one. Any product or service that increases customer retention, promotes fan loyalty and helps create a legendary guest experience has my vote of confidence and full support.
Before the 2011-2012 NHL season, I had the pleasure of working with the Tampa Bay Lightning to guide the team through its transformation to "World Class Service." With owner Jeff Vinik's $40 million-plus investment to renovate the Tampa Bay Times Forum, the level of service had to be enhanced to create the total fan experience.
With the fan experience mantra "Electrifying Experiences Ignited by World Class Service," Tampa Bay Lightning's goal is to continually increase customer satisfaction and create legendary guest experiences for every fan that visits Amalie Arena.
And, believe it or not, the RFID chip played a significant role in promoting fan loyalty.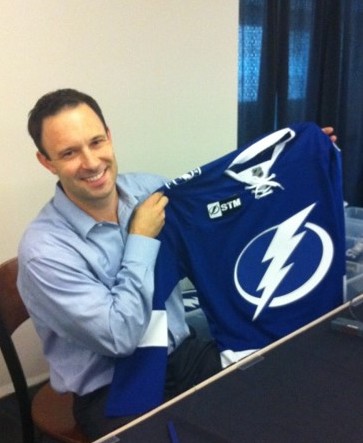 Knowing that 80 percent of any new technology's success is determined by how it is implemented, we had before us a daunting task. We had to plan the distribution of 10,000 Season Ticket Member (STM) jerseys and teach them how to use their new RFID chip in the jersey's sleeve. The chip would provide them with season-long discounts on team merchandise and concessions. The goal was to create a seamless, fan-engaging process and make it a positive experience for everyone. It doesn't matter how good the new piece of technology is if it is not introduced strategically and embraced by users.
With that in mind, we held numerous meetings and countless brainstorming sessions to plan a communication and distribution process at a local hotel. Using my proprietary 7 Star Service Cycles of Service™ methodology, each step of the jersey distribution process was planned, down to the tiniest detail.
Jersey Distribution Details
Invitations to pick up jerseys
Instructions and RSVP process
Thank-you confirmations
Directions to the event
Parking instructions
Arrivals in the parking garage
Golf cart concierge delivery to the hotel
Talking points to build the relationship during the process
Flow of traffic
Signage at each station
Greetings at hotel
Check-in process
Paperwork completion
Jersey fitting/confirmation station
Storage of 10,000 jerseys
Staff break area with food and refreshments
Answers to frequently asked questions
Connecting the correct RFID chip to the right Season Ticket Member's account
Personalization station
Paperwork review
Package station where dry cleaners donated STM-labeled hangers and dry-cleaning bags with laundry instructions and a coupon
Friendly greetings, smiles, and fond farewells throughout the experience
A thank-you email and code of conduct
Staff training to acknowledge each STM and thank them for their loyalty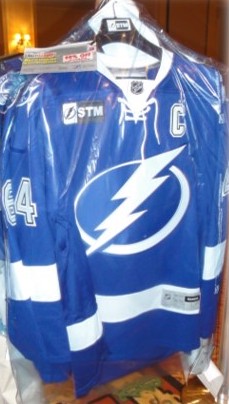 That required a lot of coordination.
Opening Night
On opening night, the Tampa Bay Lightning transformed its generic-attired fan base into a cohesive community. Season Ticket Members stood side by side, wearing custom blue jerseys. Imagine 10,000 fans, filled with pride, camaraderie, and team spirit, ready to swipe their chip and receive a terrific discount!
Nothing describes how the community has embraced owner Jeff Vinik's vision more than knowing that 10 jersey-clad fans emblazoned Vinik's name on their customized jerseys.
Not only did the TBL jersey and the RFID chip improve point-of-sale and service levels, but they also helped fill the arena with engaged fans, resulting in a Customer Satisfaction Score of 99.1 percent during opening week.
Technology Makes it Happen.
Each cash register in the arena is equipped with RFID readers for STMs to scan their chip; payment is automatically deducted from their account, with the discounts applied. The technology also provides staff with an analysis of the flow of STMs, tracking spending details so future offers can be personalized.
The ability to greet each Season Ticket Member by name encourages interaction between servers and guests, and their discounted purchases reward their loyalty.
This is a testament that high tech can merge with high touch to create a new level of fan engagement and increase loyalty. Today, with a 90 percent renewal rate, the Lightning has grown its Season Ticket Member fan base to more than 14,000 and continues to present a sea of blue jerseys at home games.