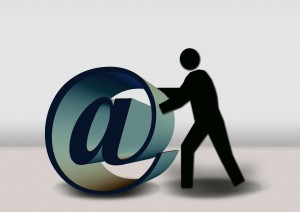 A prudently worded, carefully presented email can be as effective as a face-to-face conversation. But remember: Emails reveal your level of attention to detail, your emotions and even your education level.
As Judith Kallos wrote in her "Online Netiquette" newsletter: "Pay attention to details, and you are perceived favorably. Ignore details, and you will suffer the consequences."
Listed below are seven points that define an effective email. Think about the last 10 emails you've sent, and then determine if they pass this test!:
1. Is the topic in the 'Subject' line a good description of the email's content?
The recipient appreciates a specific indication of what an email is about. A good subject line also will make it easier for the reader to search for your email later, if needed.
2. Do your emails exemplify that you are a professional who cares about the impression you make?
Remember, you build identity with each email you send. Make sure your message is courteous and relevant. Do you:
Include a salutation, such as "Good morning" or even "Hello" — along with recipient's name at the beginning of the message? This establishes that you are focused on the recipient.
Use your spell-checker to check spelling, grammar and punctuation? Misspelled words can be a distraction to the reader and lower the impression you make.
Break up the message into paragraphs, which makes it easier to read?
Proofread the email before sending? If it is a sensitive subject, perhaps it is best to re-read your message from the recipient's perspective; the topic may be better covered in a phone conversation or in person.
Ensure your comments are truthful and respectful? Be courteous and pleasant, even in an email that may not contain a pleasant message. As an Oracle executive once told me: "My motto … is to always write emails with the assumption that they may be read by the person you would least want to see them."
3. Is the emotion of your email clear, or is the reader left to determine what you meant by having to read between the lines?
Words in all-caps or that include extra "!" at the end of a sentence may convey a message you don't want to send. For example, email etiquette dictates that USING ALL CAPITAL LETTERS means you are "yelling" at the recipient. If you are making a joke, include a smiley emoticon — 🙂 — to make sure the humor is not misconstrued.
4. Do you send a copy of the email to appropriate parties?
Use "cc" when you want the recipients to know who else received a copy of the email. If you are sending a mass email, use "bcc" to protect the email addresses of your recipients. Be aware that spammers harvest email addresses by sending out jokes in hopes that you will forward them to your friends. They include their hidden email address, so the email eventually goes back to them, and then they collect all of the other addresses.
5) If replying to a request or a comment, do you include a copy of the original email so your response makes sense?
There is nothing worse than receiving an email that simply says "Yes, please proceed," with no other points of reference.
6) Do you verify the veracity of stories or virus warnings before forwarding them to your friends and colleagues?
If you wouldn't photocopy, hand address, stamp and snail-mail the email to 1,000 of your closest friends, then don't forward it via email. My inbox is filled daily with urban legends. Let's clear some up right now: Big companies don't do business via chain letter. Bill Gates is not giving you $1,000 and Disney is not giving you a vacation. You can relax: There is no need to pass it on, "just in case it's true." To see if the email is a hoax, checkout www.hoaxbusters.org or www.snopes.com.
7) Finally, do you include your "signature" at the end of every email?
In order to make sure that people can follow up with you via other means of communication, your sign-off should include:
Name, title, company name
Phone number and email address
Website address, if you have one
If you answered less than five of these questions with a "yes", I recommend establishing some new email habits to help you look more professional. Keep these seven points in mind with each email you send, and you'll successfully create an effective, audience-specific email that leaves a positive impress on the recipient.
(Photo by pixabay)