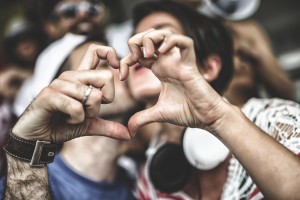 Poor customer service is a gift you give your competitor. If the service stinks, customers will simply spend their leisure money elsewhere. In the guest business, we need to remember how important it is to think ahead and take steps to avoid negative encounters.
On one of my recent flights back to Colorado, takeoff was delayed for more than four hours because of nasty weather far beyond the control of United Airlines. Nevertheless, some of the passengers were outraged, because they were not going to be able to make their connections in Denver.
At that point, United employees stepped up their game and attempted to keep as many of the airline's customers satisfied as possible under the circumstances. Here's how:
A Shared Vision
United Airlines clearly helps new employees understand the importance of their role in creating customer loyalty. That was obvious by watching the way customer service representatives from the airline patiently attended to all travelers' questions and concerns.
A Trained Staff
The airline offers training to prepare staff for specific circumstances and gives employees the freedom to use good judgment when unique situations arise. In this case, gate staff made announcements immediately upon finding out about the delay — explaining all of the details they had at that time and promising to keep passengers posted when new information was available. They also offered insight on steps passengers could take to make alternative arrangements.
A Show of Teamwork
United helps members of every department understand the importance of teamwork and how working together results in meeting the ultimate goal of serving customers' needs. Once our flight was airborne, flight attendants requested information from the ground crew in Denver prior to landing so they could share details with passengers having tight connecting flights. One of them asked that passengers who had time to spare between connections let their fellow passengers in a hurry off the plane first. Baggage handlers were eagerly awaiting our arrival so they could help passengers make their connections on time.
A Plan of Action
A few days later, I received a personalized note from United Airlines apologizing for the delay I experienced. The letter assured me that the encounter was "not a true reflection of our commitment to high-quality standards" and apologized for my inconvenience. The letter went on to explain that United is continually working to refine its products and services to provide me with a more enjoyable travel experience. The letter closed by thanking me for my business. Because all these steps were in place, it kept me from writing a letter of complaint. They could have easily said, "We can't control Mother Nature." But instead they understood how delayed travel inconveniences everyone and took steps to make the situation better. They knew that their reputation was bigger than one incident.
With all that as an introduction, here are the questions I have for you and your business:
Does your staff know your true mission? Do you even have a clear mission?
Do your staff training programs include a thorough new-hire orientation that helps everyone understand the importance of their role?
Do your customer service skill-development sessions include specific scenarios that give employees a chance to practice handling situations that will arise?
Does your company provide specific guidelines, procedures and wording of what employees should say in particular situations?
Is there something you can proactively do when you think customers might file a complaint or voice a concern?
If you answered no to any of these questions, what are you going to do about it?
Don't let poor service send your customers to your competitors. We're all competing for their leisure dollars, and those who provide positive experiences for guests will create loyal customers.
(Photo by iStock)