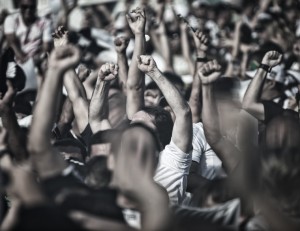 What are leaders in the sports and entertainment industry doing to engage their employees in promoting fan loyalty?
A study conducted by IBM and the Human Capital Institute shows that while 84 percent of organizations know that workforce effectiveness is important for achieving business results, only 42 percent of those surveyed found that managers devote sufficient time to people management.
The study, titled "Integrated Talent Management," was based on research involving 1,900 individuals from more than 1,000 public and private organizations around the world. It focused on such talent management practices as understanding future workforce needs and effectively deploying talent to deliver maximum benefit to an organization.
This is what that study's findings mean to us in the sports and entertainment business: If you want to create an experience that turns every fan into a season ticket holder, you must focus significant attention on the people responsible for creating that experience. I'm talking, of course, about your employees.
To me, a successful talent management initiative emphasizes the following:
Leadership
Leadership thrives when leaders know who they are, what they stand for and what their true mission is for the overall organization. The most successful leaders I've worked with clearly understand all these things. Their vision is clear, they communicate it to their staff at all levels and then they create an environment to let it all happen. Sometimes that means just getting out of their employees' way so they can bring the vision to life.
Recruitment
From your website's job postings to the introduction of potential employees to the organization as a whole, the mission of exceptional customer service should be apparent and elaborated upon with every position. Individuals are chosen for their jobs if they are willing to work with the public and embrace the excitement of promoting a positive experience or event for every visitor. Applicants for all positions understand how important their role will be in creating a legendary guest experience.
Training
Time and energy is invested in helping frontline employees succeed. They are enlightened by the big picture of customer service and armed with the nitty-gritty details to help them succeed. This means knowing the answers to frequently asked questions (including but not limited to specifics about the venue and every event), wearing appropriate attire, and using the proper body language and voice tone. Employees also are coached on what to say when predictable situations arise.
Supervision
Most frontline supervisors have not been trained properly. I see this as one of the major roadblocks to any organization's goal of building a customer- or-guest-centric culture. Supervisors need to understand the importance of clarifying expectations for their staff, and then make sure that message is received. Supervisors also must know the best ways to motivate, coach, discipline and reward their employees. This, in turn, will promote positive performances on the front line.
Succession Planning
Succession planning enables any organization to identify talented employees and provide training to develop them for future higher-level and broader responsibilities. In other words, succession planning helps you build "bench strength." With good coaching and development, employees are ready for new leadership roles as the need arises, and when someone leaves, a current employee is ready to step up to the plate. Succession planning works toward the goal of staffing highly qualified people in all positions — not just today, but tomorrow, next year and five years from now.
What is your organization doing to engage employees in promoting fan loyalty? Remember, season ticket holders are created one positive experience at a time.
(Photo by iStock)