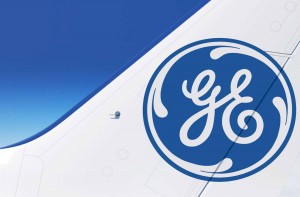 By now, it should be no surprise that General Electric has been among the world's most admired companies for years. Why so much success? Because GE develops its people.
Although you may think of light bulbs, dishwashers and aircraft turbosuperchargers when you hear the name "GE," I'll argue that the New York City-based conglomerate's greatest product is its people. The publicly held company employs staff around the world, and GE has produced two Nobel Prize winners. Many of tomorrow's CEOs will come from GE, too.
The company's leadership creates an environment that promotes advancement. People who work for GE are happy, challenged, trained, driven for cause and successful. Let's evaluate how we can develop some of the same traits in your operation:
1. Create and nurture a culture that embraces learning.
Employees who embrace that philosophy thrive and grow. GE trains, coaches and develops its employees, evaluates their performance and then, routinely at the end of the year, it lets the lowest-performing 10 percent go.
"The ability to demand high performance without being heartless has been a part of GE for a long time," GE chairman and CEO Jeffrey Immelt once said. "That strategy creates the solid reputation as a high-performing organization."
2. Employees know where they stand.
Candid communication inside GE's walls allows people to know where they stand and what they need to improve. Workers are not left to find their own tools; the company provides those development opportunities.
I've worked with some of the brightest young professionals I've ever met in GE's Information Management Leadership Program. Participants selected for this program receive the reinforcement that they are doing well and have the potential to grow into a leadership position at GE. They learn everything from project management to how to pitch their ideas to high-level managers. They learn how to read financial spreadsheets and offer feedback to their coworkers in ways that help everyone benefit from an honest conversation.
Not only do these employees have strong demands placed on them, but they also are given the tools to succeed.
The most impressive thing about this program is that the participants recognize the opportunity to attend this type of training. Students with that kind of perspective are such a pleasure to teach. The results we see in the class reflect the positive environment and their desire to learn.
3. The company's mission is alive and well throughout the organization.
Everyone who works at GE knows both the company's global mission and their own department's mission. Before any decision is made, values are reviewed to see if it will support the mission. Leadership drives every initiative, project and decision based on GE's values: Imagine, Solve, Build and Lead. Those four bold verbs express what it means to be part of General Electric. Their action-oriented nature says something about who the company is and serves to energize each individual and team around leading change and driving performance.
4. Leadership sets the standards of excellence by modeling the behavior they expect from employees.
One of the shining ways that GE leadership stays on top is by practicing what they preach. Those kinds of actions speak for themselves.
What are your actions telling the front-line staff? Are you offering a good example of what you expect from your employees?
Take a lesson from GE and start bringing more good things to life at your operation today.
 (Photo via GE.com)