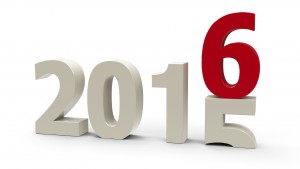 When I decided to quit my full-time job in 1996 and become self-employed as a professional speaker, I knew I needed the support of my loving husband, Rich. From the day I came home from work and announced, "Honey, I want to quit my job and become a speaker," we needed to develop a plan for the transition.
The year before I left my job, we started a New Year's Day tradition: We sat down together and had a goal-setting session — just Rich and me. That ritual became a strong component of our happy marriage.
At first, Rich was more interested in football on New Year's Day, but I thought ahead and checked the schedule to plan our meeting in between games. Then I confiscated the remote, and we had our first short discussion. I had a list of goals, and he agreed they were a good start.
The next year, Rich brought some of his own goals to the table, and now we think all year about what goals we are going to "plan for" on that special day.
On Jan. 1, 1999, we wrote down 66 goals; by the end of the year, we had accomplished all but nine because of our focus and persistence. The tradition continues to this day.
Use these seven guidelines to set your own goals:
Define precisely the objective or outcome you want.
Write them in first person and don't include the word "try."
Make them realistic.
Make them exciting and worth working toward.
Define objectively how you will know when you've attained the goal.
Use action verbs to describe the steps required.
Set a deadline for reaching your goal. What is your ETA?
One last tip: Share your goals with others. Once you commit like that, it's a lot harder to go back on your word. While you're at it, why not share your goals with me in the "comments" section below? I look forward to reading about your goals and your progress toward achieving them. You have my sincere support…
(Photo by iStock)