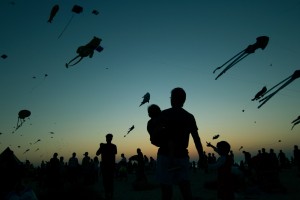 Out of curiosity, I recently Googled "leader." The results varied considerably — from "the person who leads or commands a group, organization or country" to a bicycle shop in San Diego to the name of the daily newspaper in Eau Claire, Wis.
But my favorite definition was this one: "The main growing shoot of a sapling, it eventually will become the trunk of the tree."
That one made the most sense to me, because I believe leaders aren't born; they are developed. Every employee in your organization has the opportunity to be a leader, and once they understand that concept, the development process begins.
Succession planning is a hot topic today, because massive numbers of baby boomers will be retiring in the coming years. This means that organizations can anticipate a potential leadership talent drain of 30 percent or more by 2020. According to the U.S. Department of Labor, more than one-fourth of all employees between ages 25 and 34 have been at the same company for less than one year. Younger workers today will change jobs an average of 10 times before they turn 40.
Like human capital, talent management is gaining increased attention. I often hear human resource directors say, "Don't fill jobs; manage talent." "Talent management" is a term used to describe the process of attracting, developing and retaining employees to meet the current and future needs of an organization.
Have you invested in the future leaders of your organization?
Leigh Branham, author of The Seven Hidden Reasons Employees Leave, offers several reasons why more people don't use leadership coaching as a development tool. Here are a few of them:
Fear of hurting the employee's feelings
Dislike of confrontation and conflict
Fear of losing control of their own feelings
Haven't observed employee's performance
Never received much feedback themselves
Think employees need too much feedback
Have never been trained, so don't know how
Culture doesn't reward it
Are you taking the time to develop potential leaders among the individuals you supervise? Do you share decision-making with the people who report to you, so they can gain experience making confident decisions? What steps are you taking to foster and promote employee engagement? Or are some of the reasons listed above holding you back?
Engaged employees can be our future leaders. They bring their best to work every day and are willing to take on extra responsibilities to make their organizations successful.
Talent Management magazine once compared "satisfied employees" to "engaged employees." Here are the results:
| | |
| --- | --- |
| Satisfied Employees | Engaged Employees |
| Do a good job. | Are willing to go above and beyond. |
| Are predictable performers. | Always bring their best to work. |
| Regularly meet job expectations. | Strive to perform better. |
| Implement solutions to problems. | Take ownership of problem resolution. |
| Focus on job-specific tasks. | Volunteer to accomplish organizational goals. |
| Are comfortable, for now. | Desire a long-term relationship. |
Your efforts in succession planning will foster allegiance and spark renewed enthusiasm within the ranks of your organization.
(Photo by João Pacheco via Moveast)